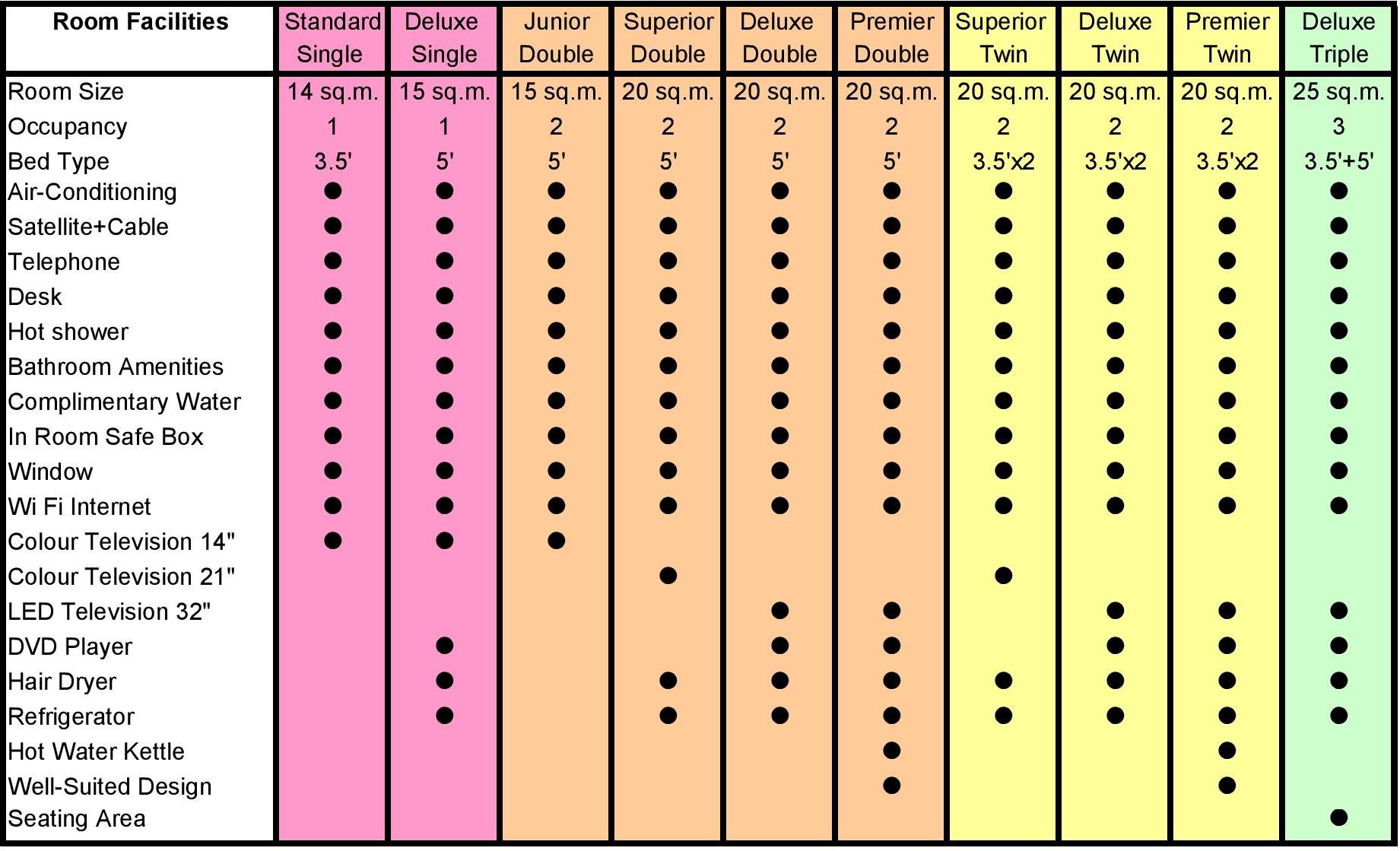 Hotel Policy :
1. Rates are not included breakfast. Rates are included Tax and quoted in Thai Baht.
2. The room charges could be purchased in advance or day by day. Accept only Thai cash and credit card. Please inform the front before 11:00 AM. for your extended stay to guarantee room availability.
3. The hotel requires guest to provide a security deposit 1,000 Baht per room at check in to guarantee payment of any incidental charges. It will be returned when check out.
4. Guest must leave a room key at the reception when going out. Lost of a room key, You will be charged 200 Baht for renew one.
5. Due to the hotel security, visitors are not allowed to stay overnight in a guest room. Please meet at hotel lobby.
6. Guest must inform joiner information, and deposit of ID card is required before stay. Additional guest charged for the joiner.
7. Maximum 1 extra bed/additional guest per a room.
Check in & Check out Time:
1. Check in time after 14:00 or earlier upon room available.
2. Check out time before 12:00(noon)
3. Check out late : Any extension after 12:00 noon will be levied at 50% of regular rate.
: Extension after 16:00 will be charged at one night room rate.
Children Policy :
1. There is no room charge for a child under 6 years old, (Maximum 1 child) staying with parent and using an existing beds.
2. Children over 6 years old is considered and charged as adult.